Stories of Love, Experience, & Adoption
Can We Talk About Marriage
Can We Talk About Marriage
Can we talk about marriage? A perspective from Stephen and Jenni. (Stephen reviewed and approved!).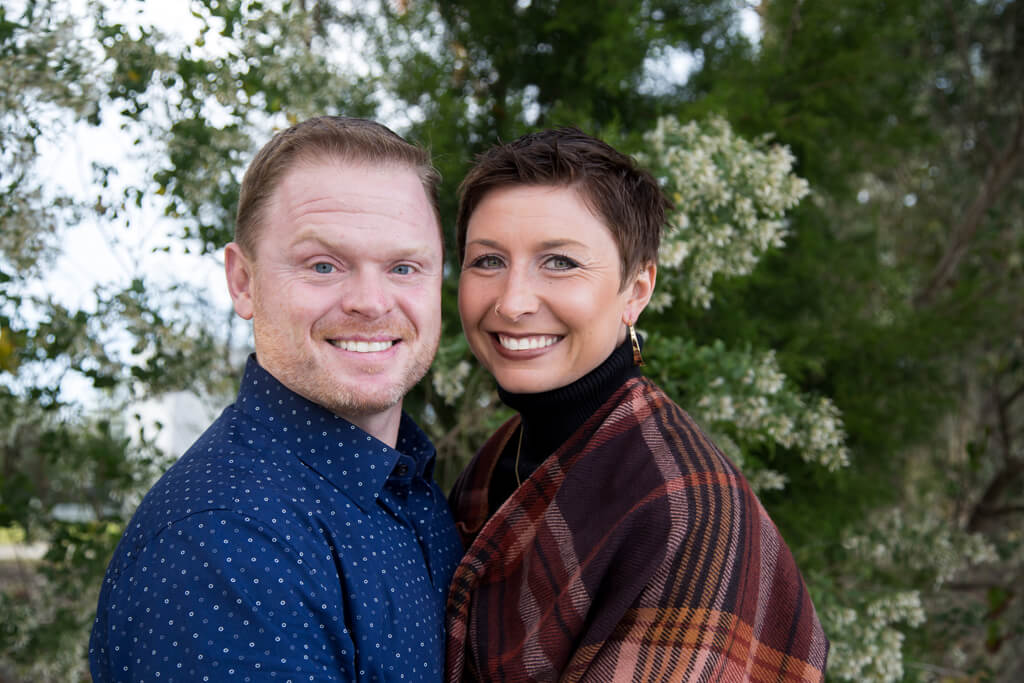 Marriage Can Be Hard
Marriage is a blessing. Marriage is beautiful. But, let's be honest, marriage can be hard. Stephen and I were married when he was 24 and I was 23. We were young and dumb. We knew we loved each other, had similar values, and both loved Jesus. We thought we were all set for what life had in store for us.
We had no idea how hard life was going to get for us. By the grace of God, we made it through difficulties with in-laws, financial struggles, law school (that is a whole other topic!), a child born with physical/health difficulties, job transitions, moving across the country, and adoptions. If you want to know the juicy details, schedule a dinner with us. We are an open book, because we are so thankful for God's goodness in all of it.
Staying Together
What kept us together? Our commitment and love for God and each other. We are now 18 years in. Let me tell you where Stephen and I are now.
We have been through deep healing and restoration. I am more in love with him now then I have ever been. How did we get here after some hard roads and a lot of kids along the way? Commitment to becoming "all new" each day.
In the winter of 2017, both Stephen and I realized that in order to have the relationship we were meant to have, we must dump buckets of grace on each other and our relationship.
We have a lot of kids, and one on the way. We have kids that come from hard places and have experienced trauma. This takes energy and time to walk through. We believe in making one-on-one time for each kid to spend with us. So, where do we as a couple fit into this full house?
Our Love Tank
First of all, our commitment to each other takes priority. If we are not healthy, our kids are not healthy. We know each other's love language. We have to communicate more effectively, even when our "love tank" is near empty. Both Stephen and I are strong. This can work in our favor and detriment, depending on how healthy we are.
We strongly believe in finding a pastor/marriage counselor to meet with. I grew up believing counseling was something to be ashamed of, that admitting weaknesses is something to hide. This thinking could not be further from the truth. We live in a fallen world with broken people. Meeting with our pastor has been life-giving to us. It is honestly one of our favorite hours of the month. Our love has grown deeper and richer as we have become more vulnerable and transparent. Sharing my weaknesses and heart with my husband has made me fall even more in love with him.
Alone Time
Lastly, find time together as a couple – alone. As difficult as it may be, we make room for a date night at least once a month. Now, this can be challenging the first few months post adoption. Adoptive parents will know when it is okay to leave a child alone for an evening with a trusted friend/family member. Dates may look a bit different until the child feels safe for parents to leave. But, try to be creative with your couple time. And, there may be a day when you have kids old enough to babysit, and that is a super big blessing!
Little Eyes are Watching
Let me tell you a secret. Kids are watching their parents do this marriage thing. I have watched our kids witness our marriage get better. One child has actually said that he feels more secure when he watches us grow together in love. What a gift!! Our marriage does impact our kids!
Stephen and I have pledged to all or our kids the best wedding gift for their future marriages – we will pay for their marriage counselor. We want them to start their marriage with the tools that we needed so long ago to love each other better.
I am so grateful for my husband and the love we have. My prayer is that we grow old together on a porch swing, holding hands. No matter where you are in marriage, hang on, it will get better. The intimacy is well worth it.